Your Health and Safety
Here at Andrew Newsom's practice we pride ourselves on maintaining the highest standards of infection control and safety procedures.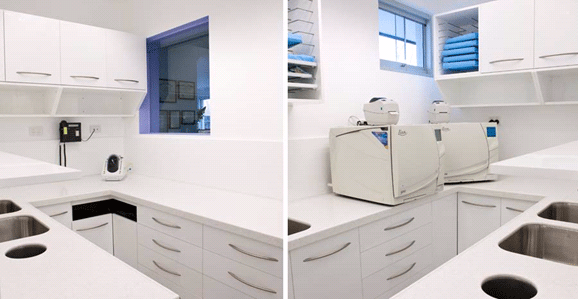 During all treatments, protective glasses and masks are worn by clinical staff. These are designed to protect you against the transmission of diseases and infections. Anything that goes inside a patient's mouth is either disposed of or sterilised between patients in one of our autoclaves which are monitored regularly using chemical and biological tests.
For your safety, we also use high-tech digital x-ray systems, which reduce the radiation to you over conventional dental x-ray systems. X-rays are important because they help us detect conditions that may not be visible in the mouth such as: decay between teeth or under existing fillings, receding bone (due to periodontal disease), infected or abscessed teeth and fractured teeth.